Recently we entered our DMS project / race car into the 2015 Gator-O-Rama 24 Hours of LeMons race and MSR Houston.
24 Hours of LeMons is a racing series where anyone can enter cars that are worth "$500" (not including safety equipment) and then run them in an endurance road race over two days.  This is most likely the cheapest possible way you can experience actual wheel to wheel racing, as long as your incredibly cheap vehicle stays running long enough to actually make some laps.
Two years ago we found a non running 95 Nissan 240sx with 210k+ miles that we were able to get for $500.  After gutting the interior, installing a roll cage / seat / harness, adding brake cooling ducts, and little else, we had a race car.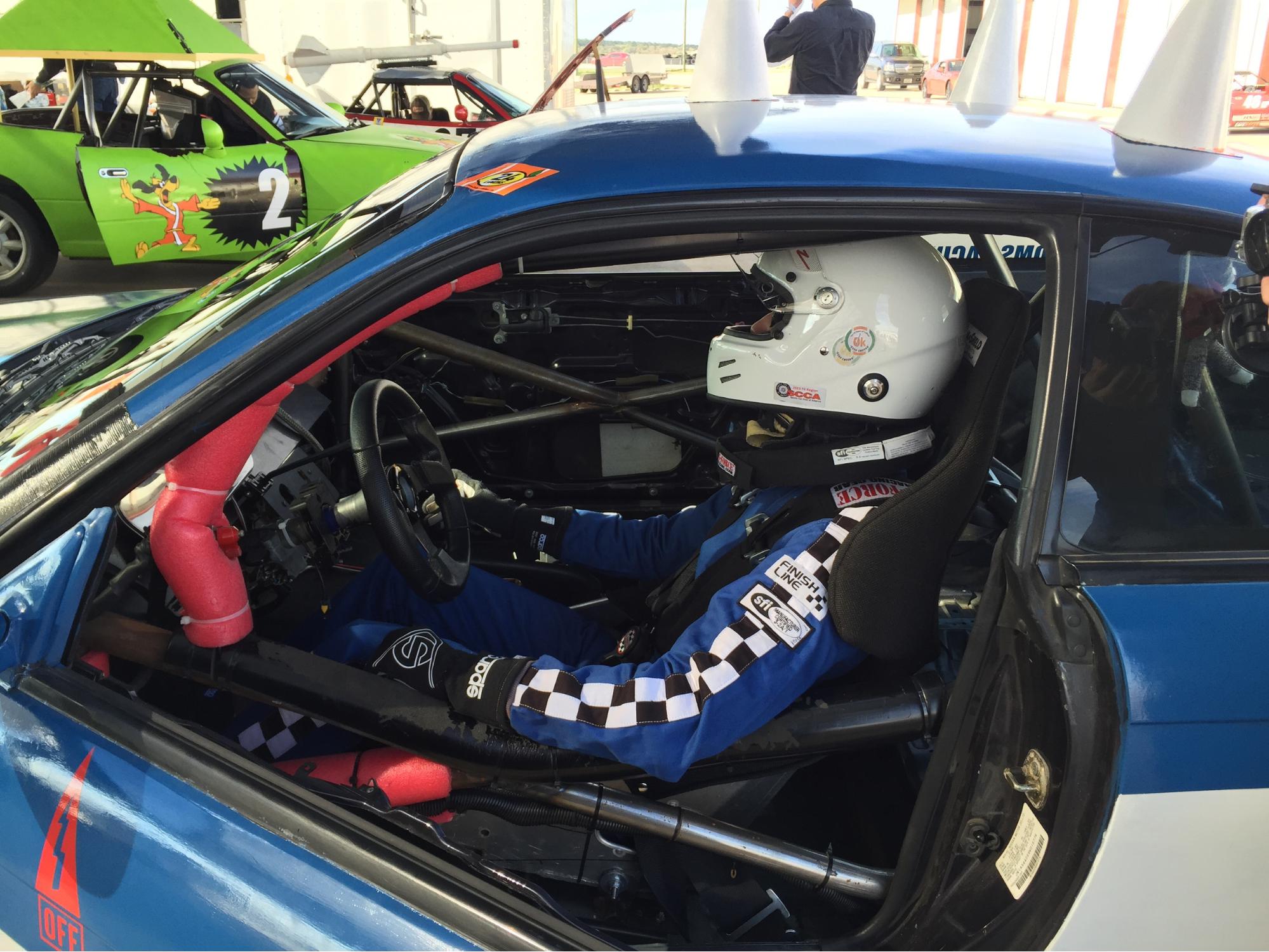 The car was mostly prepped and painted earlier this year for the last event, the one large thing we did for this race was swapping out a cracked and leaking gas tank for a new one.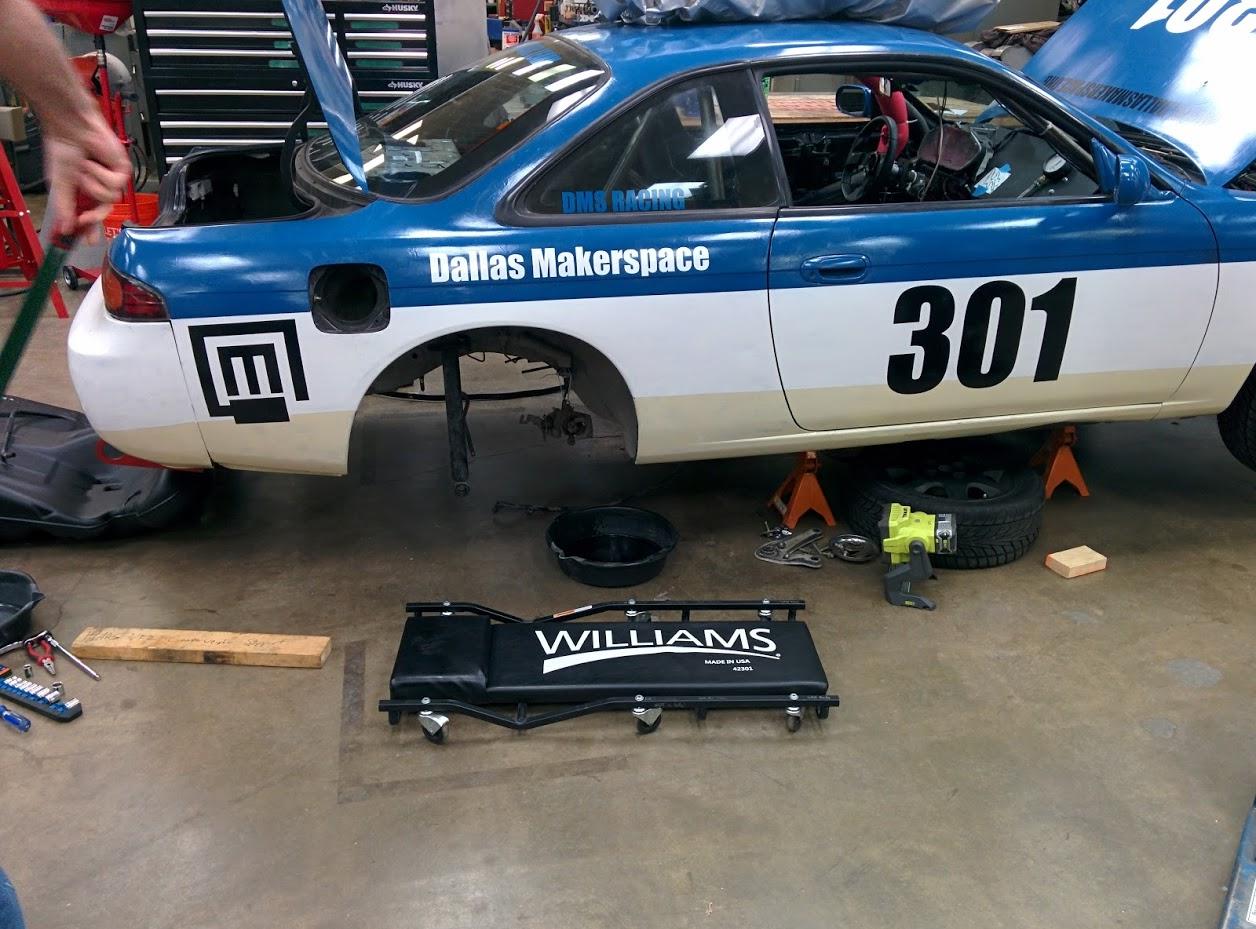 After previously having to drop the rear subframe about 7 times it was a very quick one day process.  The original gas tank was initially set on fire during the roll cage installation, we replaced it with a used tank from Craigslist that we only later found out it was cracked, we pulled the tank 4 different times to try different patching approaches, everything from epoxy based to plastic welding, none of which lasted more than a week.  Putting in a new tank ordered from the Nissan dealership finally fixed our fuel leaking problems.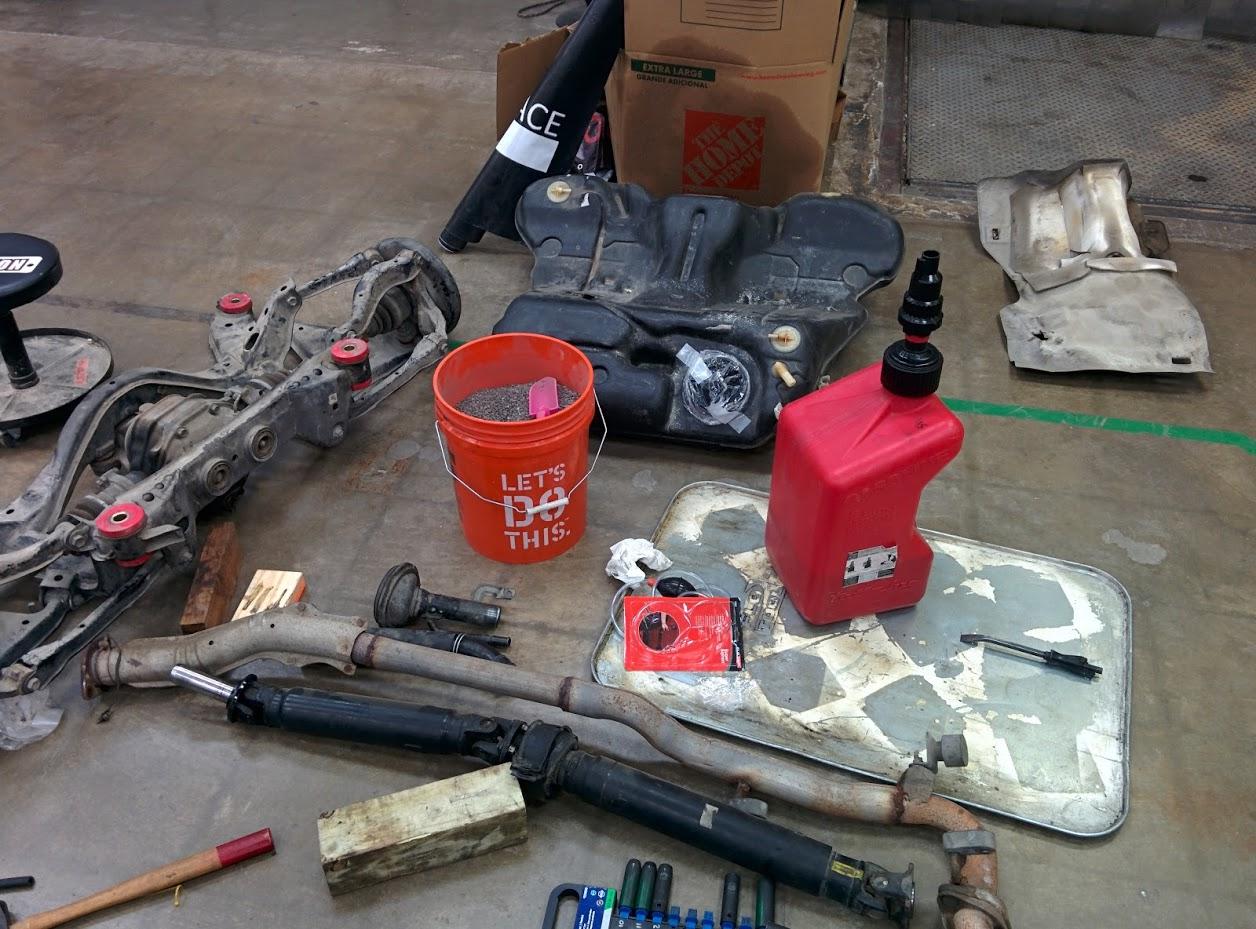 After doing some other routine prep (replacing antifreeze with water, ordering rental race suits, swapping in new race brake pads) we headed down to Houston the night before the race.  The previous times we attempted to run this car at the 24 Hours of LeMons events at Eagles Canyon Raceway we faced large mechanical issues (flywheel falling off crankshaft, clogged fuel pump) and blizzard like conditions.  Amazingly this race actually went perfectly, we had no mechanical issues and the car ran great the entire time.  We did burn through about 1.5 quarts of oil per 8 hours of track time, but that is not horrible for a 210k+ mile engine.
A key point of completing an endurance race is that it doesn't matter if you pass the car in front of you this lap, what matters is staying out on the race track, avoiding penalties for going off track, and minimizing pit stops.  
From this clip you can see what happens when you try to beat another car into a corner and carry too much speed.
Here is one lap of the MSR Houston course, this was taken the day before during testing, which is why there are no other cars on track.
After about 340 laps around the 2.38 mile course over 14 hours of driving, we crossed the finished line.