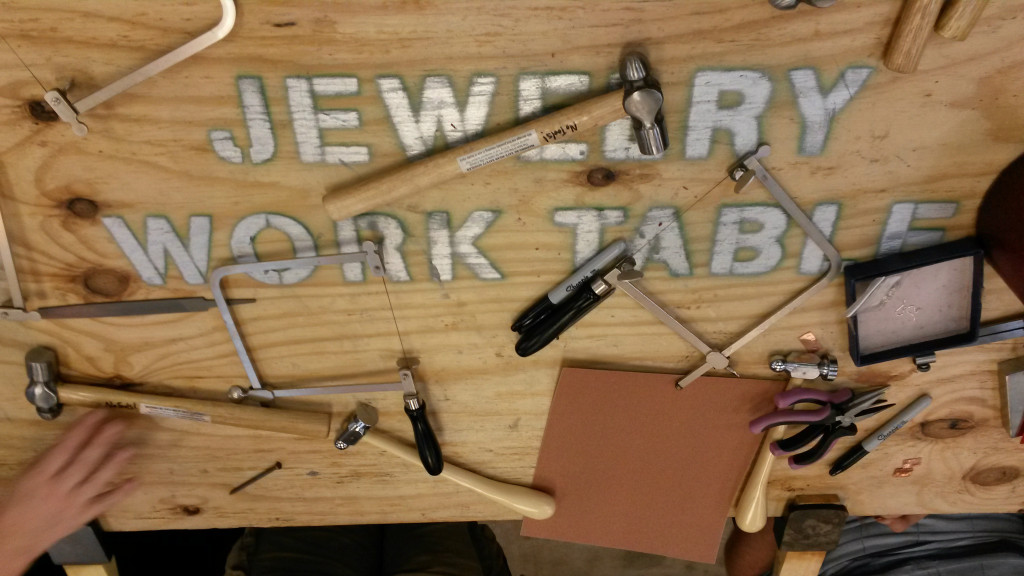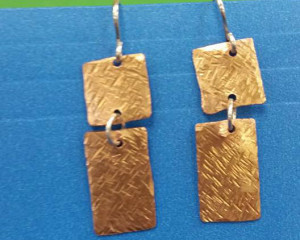 Recently the Dallas Makerspace hosted our very first jewelry class.  It covered the basics of tool types (all of which are available at our space), sawing and piercing metal as well as some basic design techniques.  This is a part of an ongoing series taught by an experienced and knowledgeable jeweler.
All students went home with a pair a copper earrings they made themselves!
Interested in learning more about making jewelry?  Check out a couple of our upcoming classes.